This year's annual Charity Christmas Puzzle has now been posted, and is available to download.
This, the 32nd annual Puzzle that Gordon Gray has set, has a theme designed to help completion and will appeal to people who enjoy doing Crossword puzzles, such as in the Daily Telegraph (though it is not a Crossword puzzle). Puzzlers have plenty of time to find the answers and Puzzles should be returned, with donation, by 29 January 2023.
Download the Puzzle now from www.christmaspuzzle.uk. Alternatively puzzles can be collected from St Mary's Eaton Bray.
All the money you donate, except for the prize-money, will go to charity.
---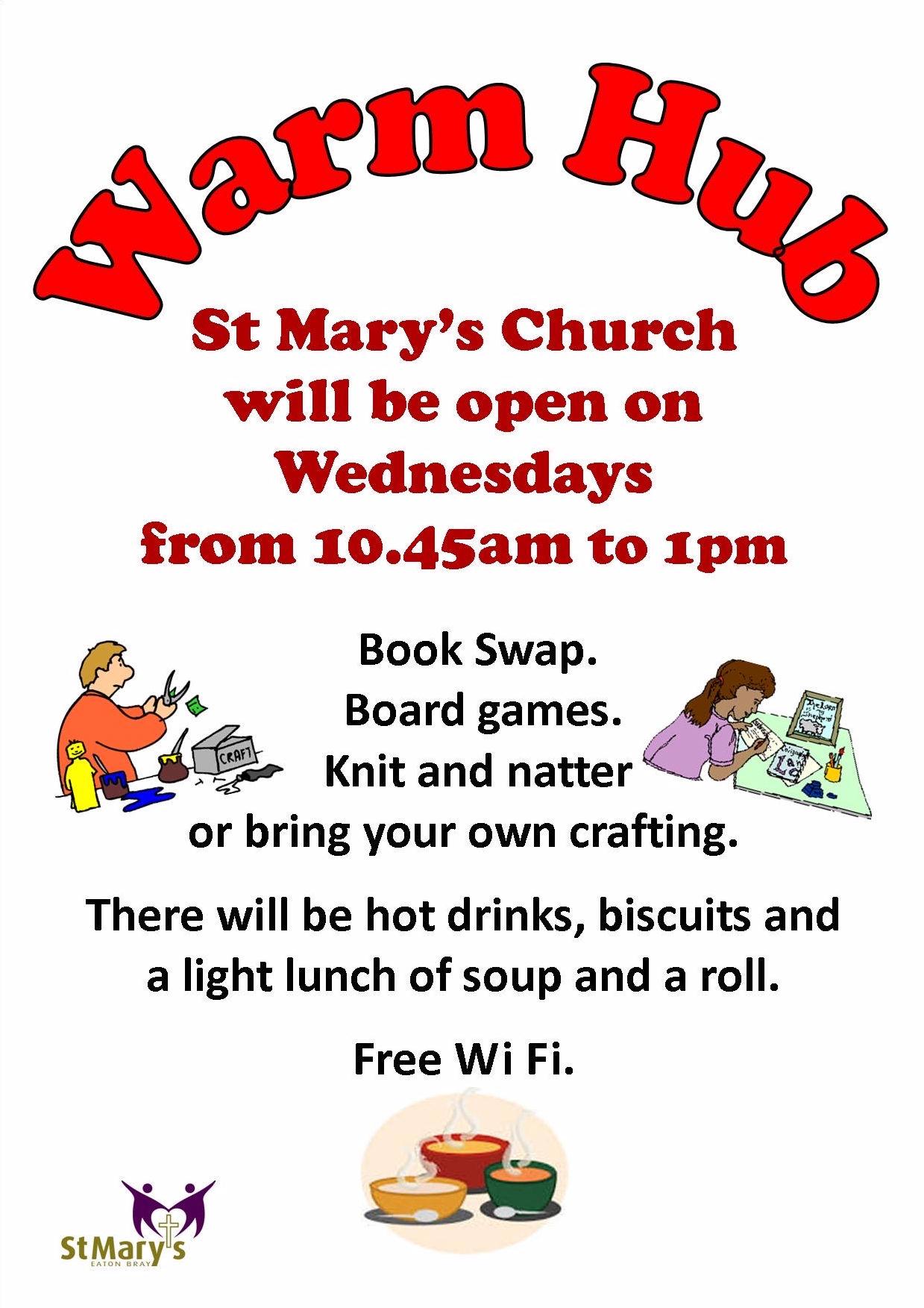 Warm Hub
St Mary's Church will be open on Wednesdays from 10.45am to 1pm
Book swap. Board gamnes. Knit and natter or bring your own crafting.
There will be hot drinks, biscuits and a light lunch of soup and a roll.
Free Wi-Fi
---
The latest four-villages Focus Magazine edition is now available to download.
Please visit www.thefocusmagazine.co.uk to download the September 2021 edition, as well as editions from the past few years.
---
---
Cinema returns to Eaton Bray Village Hall on 13th September 2021 and will be showing films on the second Monday of each month for the new 2021-22 season.
Take a look at the Eaton Bray Cinema pages for more information about the upcoming films and how to become a member.
---
---
Recently Commented On
Many people have received phone calls from foreigners claiming to be from the International Routing System.