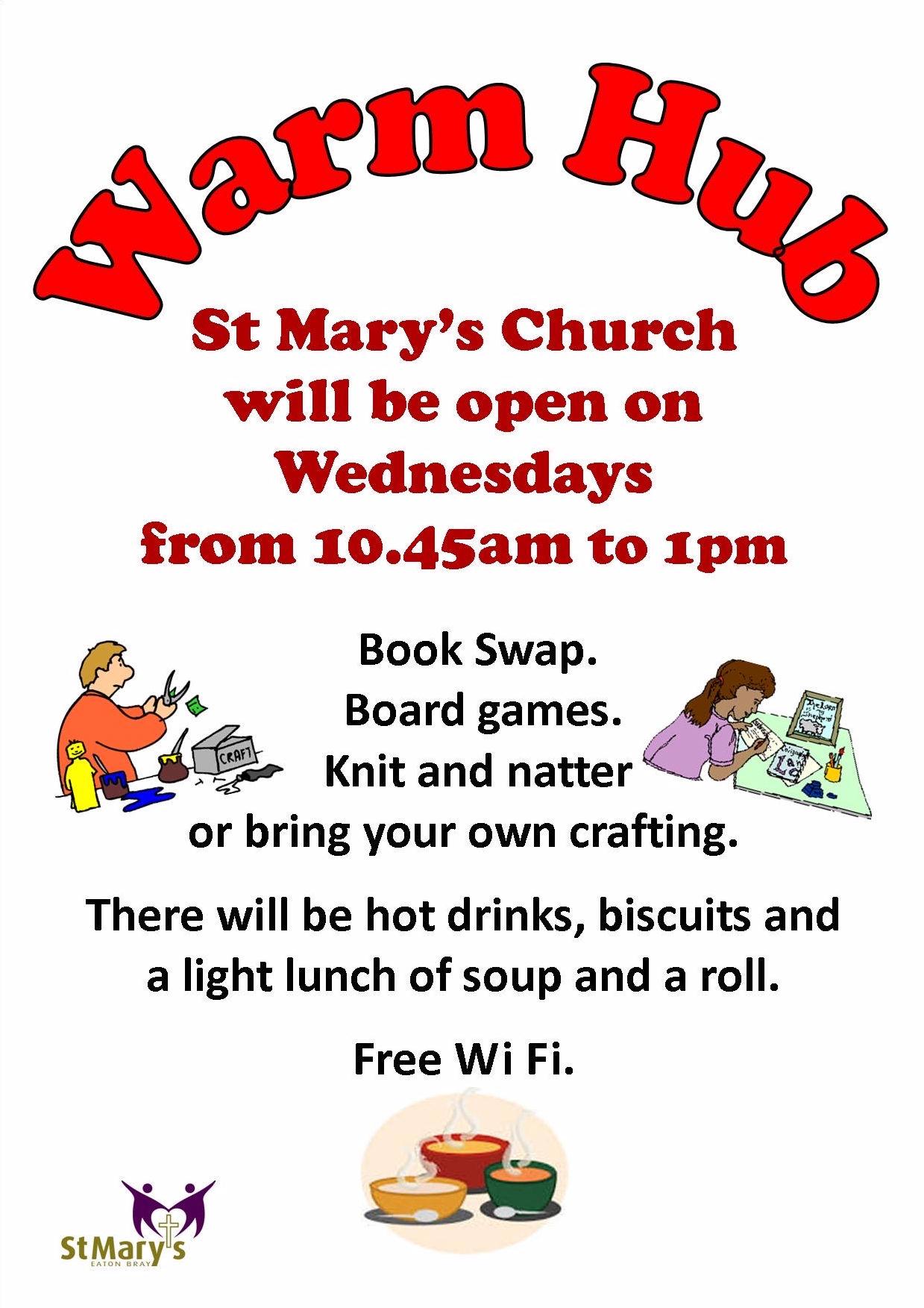 Warm Hub
St Mary's Church will be open on Wednesdays from 10.45am to 1pm
Book swap. Board gamnes. Knit and natter or bring your own crafting.
There will be hot drinks, biscuits and a light lunch of soup and a roll.
Free Wi-Fi
---
The latest four-villages Focus Magazine edition is now available to download.
Please visit www.thefocusmagazine.co.uk to download the September 2021 edition, as well as editions from the past few years.
---
---
Cinema returns to Eaton Bray Village Hall on 13th September 2021 and will be showing films on the second Monday of each month for the new 2021-22 season.
Take a look at the Eaton Bray Cinema pages for more information about the upcoming films and how to become a member.
---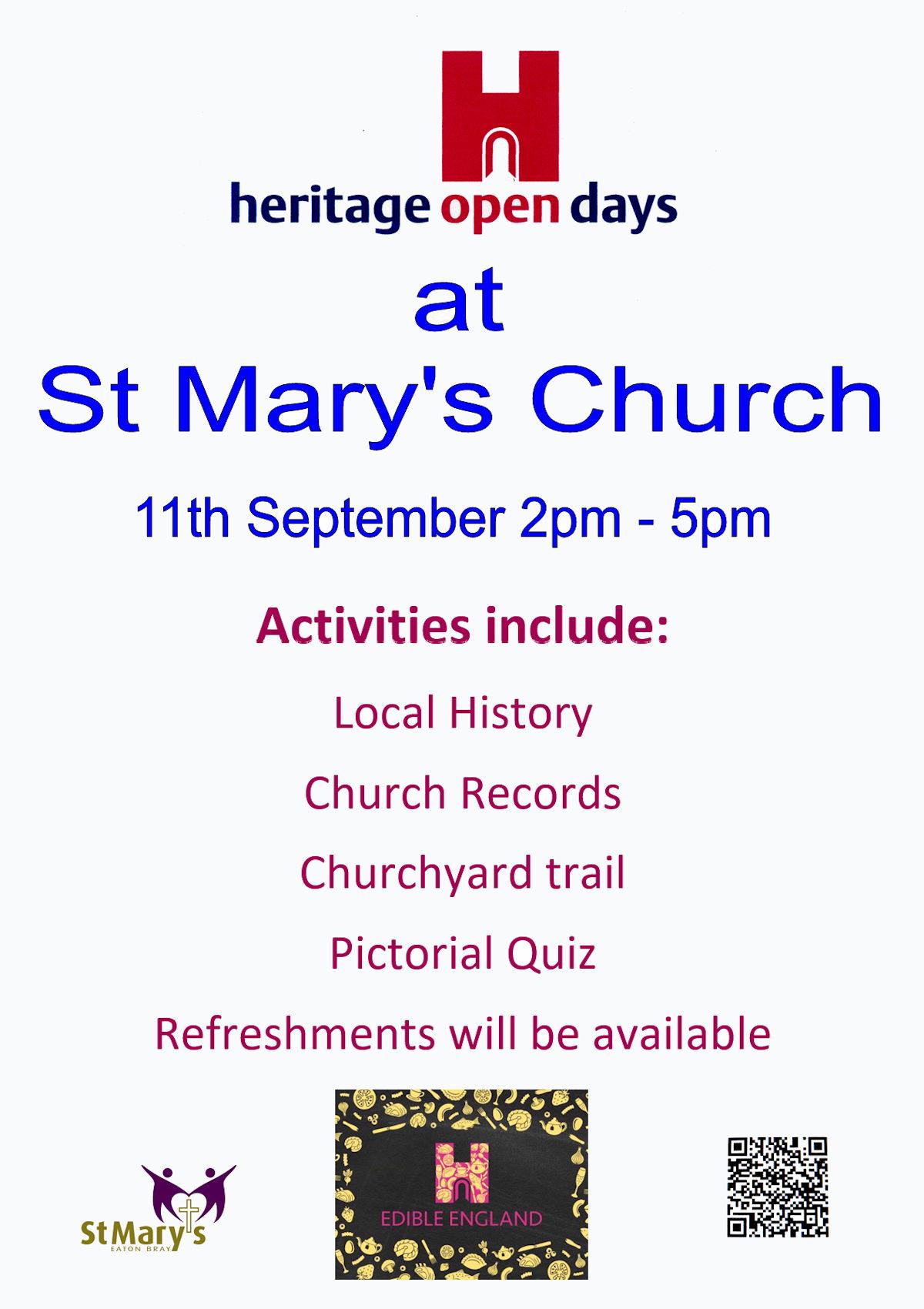 Heritgage Open Day
at St Mary's Church,
11 September 2021 2pm-5pm
Activities include:
Local History
Church Records
Churchyard trail
Pictorial Quiz
Refreshments will be available
St Mary's Eaton Bray
Come and join in the fun and learn something new about where you live.
---
---
Recently Commented On
Many people have received phone calls from foreigners claiming to be from the International Routing System.