New Year's Concert 2pm, 11 January 2014
Posted on January 2, 2014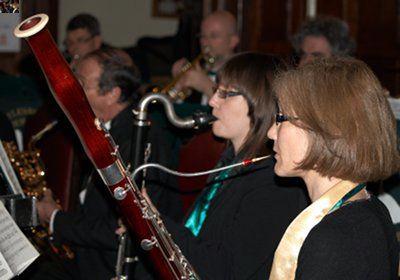 We have received the full programme for the concert from Aylesbury Concert Band and it looks terrific. As well as New Year favourites including the Trish Trash Polka, The Blue Danube and the Radetzky March the programme includes the Florentina March by Fucik, The Barber of Seville goes to the Devil by Jacob, Crazy for you by Gershwin, Big Country by Moross, Dargason from Suite in F by Holst, Disney at the Movies and Farandole by Bizet. You may not recognise the titles but these are splendid, well-known and popular pieces that you are sure to enjoy.
All this wonderful music played by one of the country's top Concert Bands – Silver Medal winners in the National Competition in 2013. Tickets are £7.50 from the Box Office on 01525 222283 and, don't forget, accompanied children are admitted free. And the timing of the concert is designed to enable us to get home in the daylight. We do look forward to seeing you.
---
Comment on This Article:
All HTML, except <i>, <b>, <u> will require your comment to be moderated before it is publicly displayed.
If you would like your own avatar displayed, read about comment avatars.