Archived News
March 2009
Coffee and Company
in St Mary's Church, Eaton Bray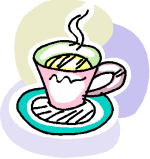 Saturday 4th April, 2009
10.30am - 12noon

Bring and Buy, Books, Raffle,
Tea, Coffee, Cakes and Company
£1
Source: St Mary's Church
---
Following an examination in public in October, local people are now being invited to take part in an eight week long consultation to have their say on the proposed changes. The responses (due by 5pm on 22 May 2009) will then be carefully considered before the final plans are published later this year.
The provision of authorised sites, with occupiers being liable for council tax and utility bills, will help to reduce enforcement costs to the taxpayer - estimated at around £18 million a year.
Communities Minister Sadiq Khan said:
"It is important that in the same way we provide housing for the settled community, we also provide enough authorised sites for Gypsies and Travellers.
"By ensuring sufficient provision of well-managed, authorised sites, we can help stop the vicious cycle of evictions from unauthorised sites that is costly to the taxpayer and impacts on the quality of life for the travelling community and the wider public.
"Not only this, but Gypsy and Traveller residents of authorised pitches are also responsible for paying rent, council tax and other utility bills in the same way as the settled community."
The proposals suggest 80 new pitches have to be created in the Central Bedfordshire area by 2011, of which 50 must be in the South Bedfordshire region.
You can download the proposals here (see page 8 for details of how to respond).
Source: Government Office for the East of England
---
It is all thanks to a £140 million Government initiative being run in partnership with local councils - including 36 in the East of England - to create a healthier, more active, nation and help get two million people more active by the time London hosts the Olympic and Paralympic Games in 2012.
The Government is investing £3.1 million in the next year to bring free swimming to the East of England - and more than £900,000 has already been allocated to improve pools in the region. And there is the certainty of millions of pounds more to ensure free access for the two age groups, with councils being able to bid for further funding to modernise facilities over the next two years.
Andy Burnham, Secretary of State for Culture, Media and Sport, said:
"The excitement is building with just one week to go and I hope young people - and those older in years, but still young at heart - are digging out their trunks and costumes, ready for 1 April. Free swimming will not only allow millions of people to reap so many health benefits, but ensure that local pools will be given a new lease of life at the heart of their communities.
"In these difficult economic times, it is great news that senior citizens can swim for free - and a real benefit too for children and, of course, their mums and dads.
"I commend councils of all political complexions who are working with us to make this exciting scheme a reality, often joining us in making a significant financial contribution to ensure its success. It is our hope that this is just the start and that in time free swimming becomes the norm across the country."
In total 289 councils across England (81 per cent of the total) will be offering free swimming to the over 60s - 36 of them in the East of England.
And across the country 206 local authorities (equivalent to 58 per cent) will also be providing it for children and young people who are 16 years of age or younger - 26 in the East of England.
The initiative is guaranteed to run for at least two years - the period covered by the Government's current spending review.
A full list of councils participating - and funding allocations - is available on the DCMS website
Barbara Follett, Regional Minister for the East of England, said "I hope that people all over the East of England will take this opportunity to get swimming. It is one of the best and most enjoyable ways to stay fit and healthy and now children and the over sixties can do it for nothing. So, get into your costumes and get swimming."
Source: Government Office for the East of England
---
EB Lions U11 - 0
Mid Beds Tigers U11 - 8
League leaders Mid Beds moved another step closer to clinching the division on Sunday at the expense of a resolute but ultimately out gunned Lions side. The hosts were on level terms for the opening ten minutes and maintained a goal threat through forwards Dominic Ryan, Ben Roberts and Aarin Juster, but by degrees the visitors' confidence established itself and a flourish of goals landed before the half time break.
Making their defensive debuts, Will Petherbridge and Aaron Gauntlett conducted themselves impressively, driving home every challenge and alongside Aarin Johnson and Alex Poynter worked well to protect keeper Dan Kennell, who produced a series of eye-catching saves.
During the second half, a mobile unit of midfielders comprising Mason Ashby, Chris McGee, Sean Woodhouse and MoM Charlie Nevitt were instrumental in making forward progress, but were overcome by the structured plays and organised passing of an impressive Mid Beds team.
Source: EB Lions
---
The draw for the nPower Village Cup has been made and we have been given a bye into the 3rd round.
However, our 3rd round opponents are North Mymms CC, at their ground. They currently play in the Home Counties Premier League Division B. Their usual oppenents this year will be West Herts or Hemel Hempstead. The game is to be played on Sunday May 17th, starting at 2pm.
We're confident of beating them, if we can put out a strong side and play to our potential (we came to this conclusion in a pub a few Saturdays ago after a few beers and vodka shots!).
We would love to take a big contigent of supporters with us. So please place this date in your diary. 1) In case your needed to play and 2) to come and support if your not asked to play.
North Mymms CC Web Site: http://www.northmymmscc.co.uk/
Source: Eaton Bray Cricket Club
---
EB Lions U8 Blues
Sundon Park Rangers U8
A brace of goals from MoM Joe Rabey and a third from Myles Frederick landed the hosts their first victory of 2009. Adept midfield work from Ollie West, Sam Carter, Toby McGee and Joe Thorne had the Lions in charge for most of the opening half, harrying the Rangers' defence with their marshalled style and organised passing.
The visitors emerged resurgent from the break however, maintaining a goal threat throughout the second half. Solid defending from Sam Bramston and James Glover neutralised opposing strikes for the most part, and the occasional shot that broke through was comfortably dealt with by keeper Cameron Burchill.
Lions will be looking to carry forward their momentum into this weekend's away clash with SKF Colts.
---
EB Lions U9 Reds - 1
St Martins - 3
After a great start with a goal after three minutes by Christie, the Lions were looking comfortable, with Nevitt and Oliver controlling midfield they had many more chances to increase their lead but a mixture of good saves and hard luck meant that the Lions couldn't do it.
Then against the run of play St Martin's scored the equaliser making it 1-1 at half time.
Lions made a couple of errors early in the second half and were punished for them going behind 1-3. Despite Roe and Christie doing plenty of work trying to pull the score line back, it was not going to happen. In their first game in defence for the Lions, Luff and De Meo settled into the team well and will be a great addition. Higgs did well in goal and was unlucky to concede three.
Team: Roe, Christie, Oliver, Nevitt, Higgs, Luff, Di Meo.
---
EB Lions U13 Girls - 3
Biggleswade - 2
This was always going to be a tough match against top of the division team who hadn't dropped a point. With only six minutes gone, the Lions were two down and then goalkeeper Nancy Oliver had to come off injured. Once the Lions settled they took control of the match and took the game to Biggleswade.
In defence Katy Thiel and Eden Scott dealt with anything that came their way. With two minutes to go before half time Megan Viljoen forced an error from a throw-in and Biggleswade scored an own goal and it was 1-2 at halftime.
Upfront Hattie French, Viljoen and Elsa Kirkwood always looked like they were going to score and went close on many occasions.
Substitute goalkeeper Shannon Byrne made a couple of great saves and by controlling midfield GoM Darcy Ashby, Devon Ferguson and Emily Hudson allowed the Lions to push forward and keep the pressure on.
Then with five minutes to go the Lions domination of the match paid off and French scored the equaliser and in the last minute with the Lions still pushing forward again it was French who scored the well deserved winner.
This match was a credit to a team who never give up, play some great football and got a well deserved result.
Team: Oliver, Thiel, Scott, Ashby, Ferguson, French, Viljoen, Hudson, Byrne, Kirkwood.
Source: EB Lions
---
The following list shows the council tax bill for households in Eaton Bray during the 2009-10 tax year.
Band A: £1,050.94
Band B: £1,226.10
Band C: £1,401.25
Band D: £1,576.41
Band E: £1,926.72
Band F: £2,277.04
Band G: £2,627.35
Band H: £3,152.82
The overall bill includes share-outs of different sizes for various authorities, who between them provide a wide range of services for people in the area.
A big revamp for local goverment means the new Central Bedfordshire Council will replace South Bedfordshire District Counci and Bedfordshire Council Council on April 1st 2009.
---
Poppy the Gordon Setter beat hundreds of other hopefuls to win Best of Breed in the gun dog section at this year's Crufts.
Sue Mitchell, who has been going to the show for more than 30 years, was left beaming with pride at Poppy's performance. She said: "I'm still on a high, it was a complete surprise."
Mrs Mitchell, who breeds Gordon Setters, also owns Mango, the sire who fathered Poppy. Last year Mango won first place in the Our Dogs top sire competition, and he was previously placed at Crufts in the veteran class where his son Sarson won third place in post-graduate.
---
EB Lions U9 Reds - 2
Crawley Green Lions - 3
Lions created most of the chances, but Crawley Green, against the run of play, scored the first goal from an intercepted throw-in during this league cup final.
The second half continued with George Oliver and Jack Nevitt controlling the midfield and distributing the ball well to help strikers Dax Roe and Jack Quigley.
But with a well disciplined defence it was hard to find the opening that was needed.
Then Roe laid the ball off to Oliver who took his chance well to score a great goal.
EB Lions' defence of Findlay Christie and Tom Barbato were under a lot of pressure from Crawley Green who pushed forward whenever they could. As the minutes ticked away it looked as if the match was going to extra time and it did.
Crawley Green had three subs and used them, but EB Lions were down to only seven players who were eligible to play and had to play the whole match without a break. Extra time was ten minutes each way and four minutes into the start Crawley found a way through and went into the lead. Then Quigley headed Lions back on level terms.
With penalties looming, both sides were trying to find one last goal to settle the match.
In goal Toby Higgs pulled off some great saves, but with only two minutes to go Crawley scored to secure victory.
Team: Roe, Quigley, Christie, Oliver, Nevitt, Higgs, Barbato.
---
EB Lions U9 Reds - 5
Luton Borough Dragons Whites - 1
Manager Kev Roe would like to thank the manager, players and parents of Luton Borough Dragons Whites for playing an after school match to help with the fixture backlog that occurred due to the recent poor weather.
The Lions started strongly with Dax Roe scoring in the first minute and George Oliver getting the number two in the third minute, five minutes later with only seven minutes gone Roe got his second. The Dragons then settled down and at half time the score was 3-0 to the Lions. The second half started with the Lions again having more opportunities to go further ahead but it was the Dragons who scored the next goal which then gave the Lions the boost to push forward and after two minutes Roe scored a well taken goal to complete a great hat trick.
With the Lions keeping the pressure on, again it was Roe who scored from the edge of the box with a strong shot across the keeper. With some good combination play between Quigley, Oliver and Nevitt the Lions looked a well balanced side. In defence Barbato, Christie, Luff and Di Meo looked solid and coped well anything that came their way. Higgs in goal, distributed well the ball and made some good saves.
Team: Roe, Quigley, Christie, Oliver, Nevitt, Higgs, Luff, Barbato, Di Meo.
---
Toddington U11 - 8
EB Lions U11 - 1
Lions crumbled to a disappointing loss in Sunday's league fixture, during a match which they were unable to break into for the most part. Strong defensive work from James Pratt, Adam Bradley, Aarin Johnson and MoM Chris McGee was insufficient to counter the neater passing and resolute strikes of the host side, who netted three times before the break.
There was the occasional riposte from the Lions, when Sean Woodhouse, Charlie Nevitt and Mason Ashby were able to poke openings in the Toddington defence, but it would take a solid shot from Dominic Ryan to finally bring about the visitors' loan goal.
Going into the second half with the wind behind them, Lions must have fancied their chances of a more enterprising 25 minutes, but with Toddington seemingly on a roll the visitors were unable to establish any kind of dominance. Some nice saves from Dan Kennell and some eyecatching plays by Tom Horner, Will Juster, Alex Poynter, Aaron Gauntlets and Will Petherbridge weren't quite enough to shift the balance, and Lions suffered their heaviest defeat in several months.
Source: EB Lions
---
Minutes of Parish Council Meeting: Monday 2nd March 2009
The next Parish Council meeting to be held at the Coffee Tavern on Monday 6th April 2009 at 7.30pm.
---
The proposed Skate & Ride Area section of the Parish Council website has been updated to include answers to various questions posed by parishioners, along with details of the location of the proposed skatepark.
If you have any comments regarding the proposals,
then please contact the Parish Council Clerk.
You can also have your say on the Parish Council Forum.
---
On February 23rd we held the official opening of the hall, I hope some of you came along, it was a great do (bearing in mind it takes place 13 days after I wrote this article!).
We have also had our Food, Humour & Dance, another great do held in the future (Doctor Who, eat your heart out). Our offer of a discount worked well as we sold 90 tickets before the end of January and we hope it was a sell out by the 28th February.
Seriously, it is good to see the Hall being put to good use and lots of villagers enjoying themselves. Apart from these social/fund raising events, the hall is used regularly by many groups and associations throughout the week.
Obviously the old GI s enjoy the work involved in ensuring that we continue to enhance the hall and we work closely with the Trustees, very closely, as they are mostly trustees themselves, to see what needs doing next. We each have ideas as to what would improve the hall for the best and soon we will get a list so we can plan for the next few years!
Just to keep the momentum going, we are holding a Quiz on April 18th, you know the format, just £8 same price for the last 3 years, fabulous food, incredibly easy questions (providing you know the answers) and a great time to be had by all. I have just taken the first booking, do let me know how many tickets you want so that I can get you booked in - Tel 221411 or email Ross.
That's all from me except to say congratulations to Kathryn Coad, who rang me with the correct page number of the advert in the February Focus. She won two tickets to the dance on 28th. However, I did persuade her to buy another couple at full price!
Thanks for your continued support.
Ross
Source: Focus, March 2009
---
EB Lions U8 Blues
Bushmead Rovers U8
Lions were rightly confident ahead of Saturday's clash with arch-nemeses Bushmead Rovers, having turned in solid performances since their last meet. Having previously endured a drubbing at the hands of the tricky side, a drastically improved performance was called for.
Front men Myles Frederick and Toby McGee swooped in at every opening and threatened the keeper repeatedly. Defenders Sam Bramston, Joe Thorne and James Glover ensured an even slice of possession was retained throughout, effectively countering the blistering strikes launched by Bushmead forwards.
Nonetheless a sublime goal went in ahead of the break and Lions had some work to do in the second half. Covering midfield and other positions besides, Ollie West, Sam Carter and Joe Rabey were effective in neutralising a string of pacey attacks, and the Rovers were made to fight for every scoring opportunity.
Storming play by the Blues and a sparky attitude culminated in a much improved scoreline compounded by deserving MoM Cameron Burchell, whose diving saves far outshone the Bushmead goals.
---
EB Lions U9 Reds - 3
AFC Dunstable - 0
With only seven players available the Lions knew that they were going to have to work really hard to get a result, and what a result. From the first kick to the last the Lions were always in control of this match. After 8 minutes Findlay Christie scored the opening goal after some great play between George Oliver and Dax Roe. The Lions had many more chances before half time and only some good saves and the woodwork kept the score at 1-0. When Dunstable did get towards the Lions end goalie Toby Higgs looked confident and dealt with anything that came his way.
The second half started with Jack Nevitt and Oliver controlling midfield as they had done in the first half and it was only a matter of time before the Lions scored again and with some good passing from Nevitt and Roe it was Christie who finished the move off with a well taken goal. It was only five minutes later with a move starting from defence by Ryan Luff with a strong run forward that allowed Christie to complete a well deserved hat trick. Defender Tom Barbato had little to do playing the sweeper role and coped with the few chances that Dunstable created.
This was a great result for the Lions and now they can look forward to the League Cup Final next week.
---
AFC Luton - 6
EB Lions U11 - 0
Lions encountered a regimented and well discipline Luton side in their away fixture on Sunday, whose combined arsenal of controlled passing, accurate shooting and energetic pace proved overpowering in a nevertheless entertaining match.
Centre backs James Pratt and MoM Aarin Johnson adapted well to deny the home side on more than one ooccasion and, assisted by Tom Horner, Adam Bradley and Chris McGee, established a tidy defensive unit.
Even so keeper Dan Kennell was worked hard from the start, shutting out an enfilade of shots which could easily have doubled Luton's goal tally.
Emerging from the half time break 4-0 down Lions found revitalised momentum, midfielders Ben Roberts, Dominic Ryan and Sean Woodhouse effecting a series of goal opportunities, while right winger Charlie Nevitt completed a seemingly endless run past the Luton defenders, finishing with a slicing cross in front of goal for one of the plays of the match. Mason Ashby was tireless on the opposite wing, badgering the home side continuously to deliver the ball to rotating forwards Alex Poynter, Will Juster, Will Petherbridge and Aaron Gauntlett. Nonetheless Luton managed to net twice more taking their final score to an impressive six goals.
---
EB Lions U13 Girls - 1
Sandy Colts - 2
With a goal after six minutes from a corner by Darcy Ashby and scored by Hattie French and with the Lions in control of the match it looked like the they were going to have a great day, but five minutes later Sandy got the equaliser and the game was on. Despite having many chances to score it was Sandy with a minute left to half time who scored.
Although again in the second half it was the Lions who looked most likely to score they couldn't find the back of the net and the Lions ended up going home empty handed even though they were the stronger team. Had the Lions put their chances away they would have got the result that they so deserved. Eden Scott was awarded GoM for a really strong display in defence.
Team: Oliver, Thiel, Scott, Ashby, Ferguson, French, Viljoen, Kirkwood, Woolsey, Byrne
Source: EB Lions
---
www.christmaspuzzle.co.uk
Another year of puzzling is nearly done and dusted with the year being marked by the passing of three milestones:
The number of entries exceeded 300 for the first time.
The money distributed to charity this year has exceeded £4,000 for the first time.
A total of £4,200 has been shared equally between six charities: Child Brain Injury Trust, Dunstable & District Disabled Sports, Mid-Suffolk Light Railway Museum, St Woolos Cathedral Rescue Appeal, Stafford & Stone Talking Newspaper, Tread the Boards
The total raised by the Puzzle now exceeds £30,000.
Entries have come from many parts of the world, including as far away as Australia and, this year, 18 entries achieved full marks including Angie Baker, Greg Baker, the Brabenec family and Roger and Helen Wilkinson from within our villages.
A draw, to select four winners, was held at St Mary's Church, Eaton Bray, on 1 February. The winners were:
Pauline Blackburn, Betty Jackson and Margaret Young, S M Jones and Colin & Jan Vout.
In addition, one entry was drawn at random from among all the entries received, the winner being Mrs R H Lowe, who scored 118½. These five winners each receive a cheque for £25.
Thanks to everyone who has supported this fundraising again this year.
---