New Vicar at St Mary's
Posted on November 8, 2010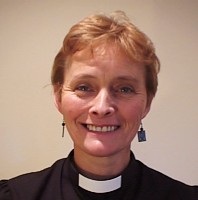 St Mary's Eaton Bray are delighted to announce that they have a new Vicar. The Reverend Coralie McCluskey is presently Team Vicar in the Welwyn Team Ministry and, until recently, was also Acting Team Rector. Coralie is married to Ralph and has four grown-up children.
For more information, see New Vicar for the Parish
Source: St Mary's Eaton Bray
---
Comment on This Article:
All HTML, except <i>, <b>, <u> will require your comment to be moderated before it is publicly displayed.
If you would like your own avatar displayed, read about comment avatars.