Open gardens raise funds for hospital
Posted on June 21, 2006
Eaton Bray's first open gardens day was a blooming success.
The sunny weather helped attract nearly 350 visitors to the six busiest gardens, all in walking distance of St Mary's Church.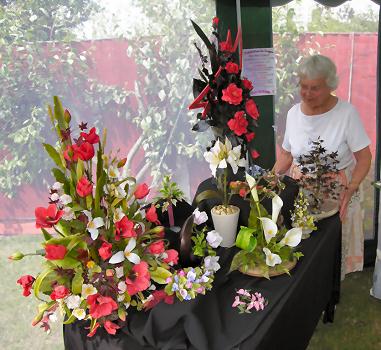 May's rain and June's warmth had left the gardens in top condition with even the roses opening up just a few days before the event. Eleven owners of gardens and allotments worked hard to make their plots look so attractive and the event a success. Their hard work also paid off financially, as more than &pound2,000 was raised to support the St Mary's Parish project - the Friends of Kagando Hospital in Uganda.
The garden owners spent their Sunday afternoon fielding questions about their gardens and, in some cases, talking about and learning from visitors about the history of their properties.
Already people are offering to open their gardens for 2007.
Source: Leighton Buzzard Observer, 20 June 2006
---
Comment on This Article:
All HTML, except <i>, <b>, <u> will require your comment to be moderated before it is publicly displayed.
If you would like your own avatar displayed, read about comment avatars.